Meet the Team Members
---
Vickie D'Agostino, Office Administrator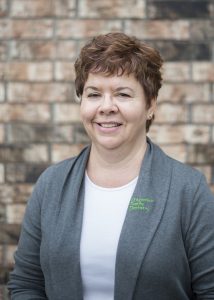 Vickie was born and raised in the Maquoketa area. Her parents Bill and Sharon Keister still live in Canton. Vickie has 2 children.  Dr. Adrienne, who is her step daughter, and a son, Joshua, who retired after 10 years of service in the Air Force and has returned to live in Iowa.  Dr Bruce and Vickie married in 1995. Vickie enjoys spending time with her granddaughter Willa and grandson Anthony, reading, cooking, gardening and her koi pond. She started her career as a Registered Dental Assistant at D'Agostino Family Dentistry in September of 1986. In 1992 she became more involved in the business side of the practice and today is the Office Administrator. Many days are spent behind the scenes at the office keeping up with the changing world of dentistry, computers and dental insurance.
"I've had a real connection with so many of our patients over the years. I have watched the families in our practice grow and change. I enjoy the daily challenges of my career, my only regret  is not having the opportunity to visit with everyone that comes in each day. If I haven't seen you in a while, come knock on my office door and say hello"
---
Courtney, Dental Hygienist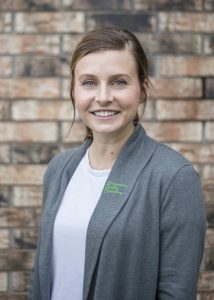 Courtney grew up right here in Maquoketa.  She graduated from Maquoketa Community High school in 2008.  She started her dental career at Scott Community College immediately following high school, becoming a dental assistant in 2010.  She worked as a dental assistant for 2 years, before deciding to further her passion for dentistry.  She enrolled in the dental hygiene program at Hawkeye Community College, and graduated in 2014.  She joined the team at D'Agostino Family Dentistry in July 2014, and has been an amazing aspect to the practice.  She enjoys talking to her patients and educating them on their oral health. In her spare time, she enjoys spending time with family and friends, coaching volleyball, and cheering on the Iowa Hawkeyes!
"I enjoy being able to interact and educate my patients on a daily basis and make their experience at our office enjoyable!"
---
Sadie, Dental Hygienist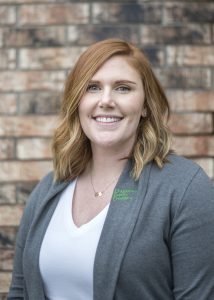 Sadie was born and raised right here in Maquoketa.  She attended Maquoketa Community High School and graduated in 2009.  She attended Kirkwood community college for Dental Hygiene and earned her degree in 2015. Sadie has been an excellent addition to the team and is wonderful with our patients of all ages.  She is very passionate about her job and her patients.  She and her husband, Tyler have a son, Parker, and a daughter, Sawyer.  In her free time she enjoys spending time with her family and their dog, Millie.
"I thoroughly enjoy being in my home town and love that I get the opportunity to educate patients and provide high quality dental care!  I am so happy to be at D'Agostino Family Dentistry doing what I love!"
---
Annie, Dental Assistant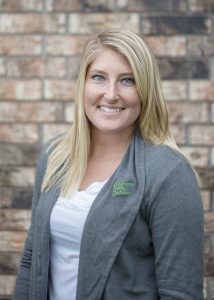 Annie grew up in St. Jo, Missouri.  She attended Fort Scott Community College where she participated in college rodeo.  She moved to Iowa in 2013, and decided to pursue a career in dentistry.  "My grandfather was a dentist and my mother his dental assistant, so I couldn't imagine doing anything else!"  She attended Northeastern Iowa Community College for dental assisting and graduated in July 2015.  Outside of the office, Annie enjoys participating in rodeo events, playing sports and spending time with her friends and family, and her horse Chicken.
"Joining D'Agostino Family Dentistry was a great career choice.  I not only enjoy learning from each and every staff member, I also enjoy interacting with the patients.  Being a dental assistant has been rewarding in every aspect!"
__________________________________________________________________________________________________________________________